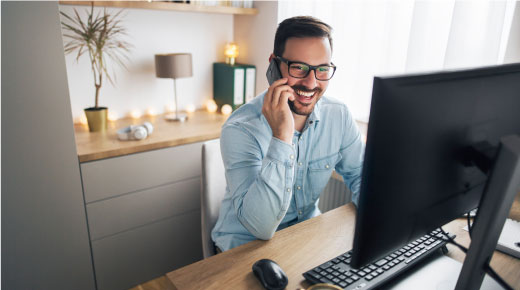 Business Class Group is looking for Business Introducers across the United Kingdom and Hong Kong.
Are you a confident, motivated and target-driven individual who's looking for an additional revenue stream? Can you spare 2 - 4 hours a week working from home? If yes, then this opportunity is for you!
About the role
As a Business Introducer, you do not sell any of Business Class Group's services, your role is to make the initial introductions to Business Class Group for us to develop a sales relationship with the client, and when the sale is made, you will receive either a pre-approved amount of money or a commission of the sale. Introductions normally come from within your existing contact base and circle of friends.
As a Business Introducer, who might be an individual or a company, you will enter into a written arrangement with Business Class Group in order to introduce potential clients to our group of companies: Certainty Estate Planning and Soteria Trusts. Services and products we provide include
Will Writing
Lasting Power of Attorney
Estate and Inheritance Tax Planning
Stamp Duty Land Tax Refunds 
Private Retirement Planning 
Pension Trusts
About you
Are you looking for an additional revenue stream?
Do you have clients who would appreciate a recommendation to a specialist who can solve their problems?
Are you a natural networker and a people person?
Do you like to work on your schedule?
Do you have an existing network of friends, acquaintances and clients?
Standard remuneration
A new client who writes/make changes to their Will: £75
SDLT Return Success Case: Receive £100 + 10% commission when a client has a successful SDLT refund
Pension Trust Set-Up: as above with SDLT
Contact us now to apply or to learn more about this lucrative opportunity.
---
APPLY FOR A POSITION AT BUSINESS CLASS GROUP
Applying for a position with Business Class Group typically involves three stages. We prefer candidates to submit their applications online, but if you need to apply by a different method, please contact our Recruitment Team.

STEP 1
ONLINE APPLICATION FORM

STEP 2
TELEPHONE INTERVIEW

STEP 3
FACE TO FACE INTERVIEW
We've tried to make our application form as quick and easy as possible. You'll need to upload an electronic copy of your CV so you should have this to hand when you're ready to apply.